An exhibition curated by The Real Office
Projektraum Kunstverein Wagenhalle Stuttgart
Opening: July 2, 7 pm
July 3 – 17, Wed – Sun, 2 – 7 pm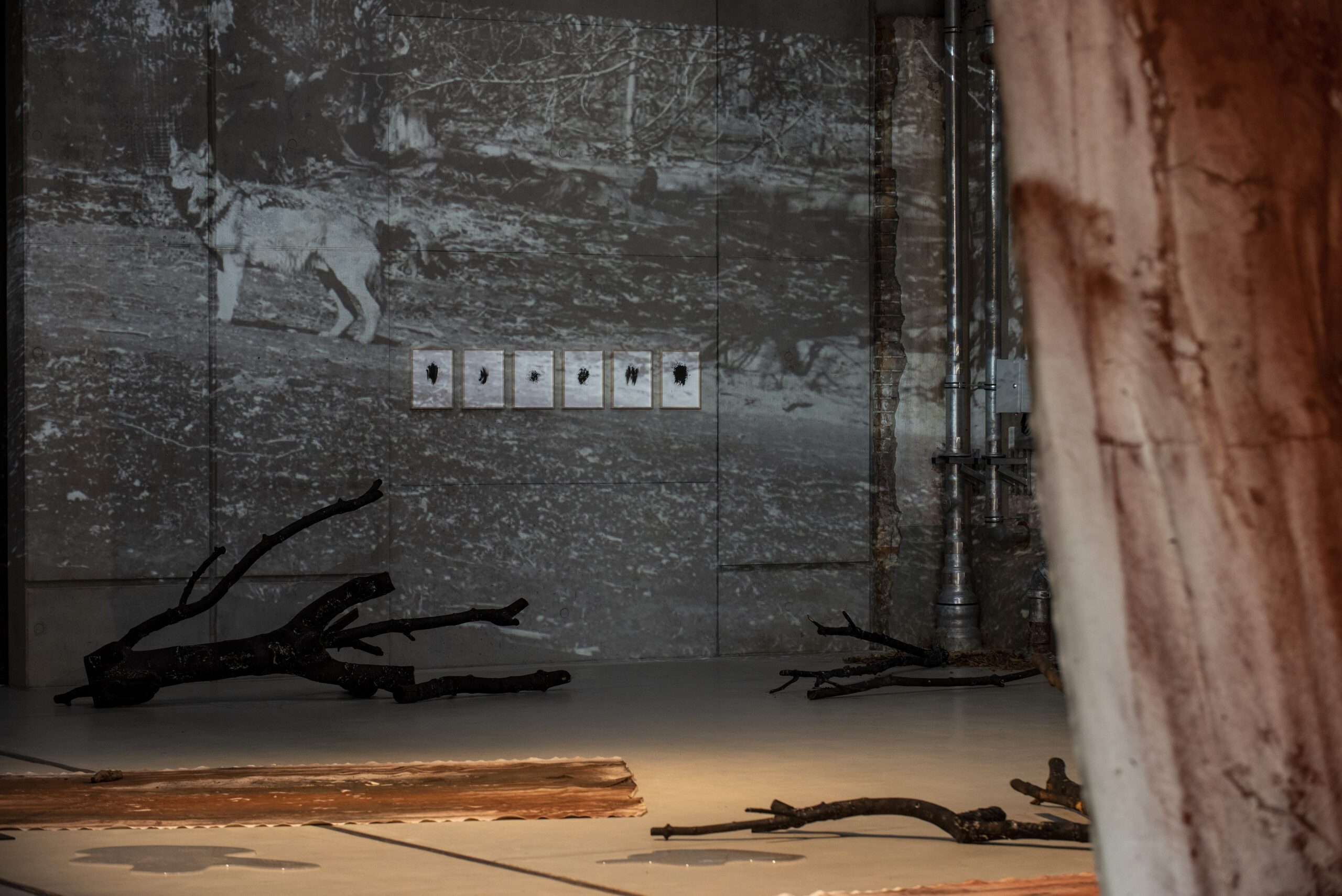 For the exhibition orbit, Narges Mohammadi and Sabine Kuehnle developed large installations that deal with memory in strongly material-related, albeit highly distinct ways. While Kuehnle's piece is about collective memories in combination with humankind, nature, and myths, Mohammadi's work focuses more on narratives that fluctuate between personal memory and social attributions. The title orbit suggests that the image of an orbit can be applied to the network of relationships involving other people, our origins, the past, or history, as well as the nature or objects surrounding us. Which memories are inscribed in the minds of us all?
In 2020 RO published a videozine as the starting point for the multifaceted orbit project, now continuing in the project space at the Kunstverein Wagenhalle.
The show is a project produced by The Real Office. It is supported by the Kulturamt der Stadt Stuttgart, the Wüstenrot Stiftung and the Kunstverein Wagenhalle e.V..
Sabine Kuehnle's installation was sponsored by the Hessischen Kulturstiftung, and the works by Narges Mohammadi's on display here was sponsored by Stroom Den Haag and the Stichting Stokroos.