Artists: Sabine Kuehnle & Narges Mohammadi
THE REAL OFFICE presents videos by the artists Sabine Kuehnle and Narges Mohammadi in the windows of the project space Kunstverein Wagenhalle e.V. The works are visible without entering the room, as a teaser for the exhibition in July 2022 with large room installations by the two artists.
The videos of the artists can always be seen from Wednesday to Saturday from 4 p.m.
SABINE KUEHNLE
Wolves, 2021
Video, 5 min, Loop
Fragment from The Legacy of the Seeress
NARGES MOHAMMADI
Schoon Verlangen II, 2020
Video, 9:57 min., Collection of UMC Amsterdam
(Film: Julia Schmitz, Color grading: Mayis Rukel, Sound: Yannick Verhoeven, Title design: Syzmon Hernik)
A project by THE REAL OFFICE, with the support of the Kunstverein Wagenhalle e.V., UMC Amsterdam, in cooperation with Atelier Frankfurt e.V., funded by the Karin-Abt-Straubinger Foundation and Kulturamt der Stadt Stuttgart.
Corresponding to this, the exhibition "The Seeress" by Sabine Kuehnle will take place in the Atelier Frankfurt until May 27, 2020. www.atelierfrankfurt.de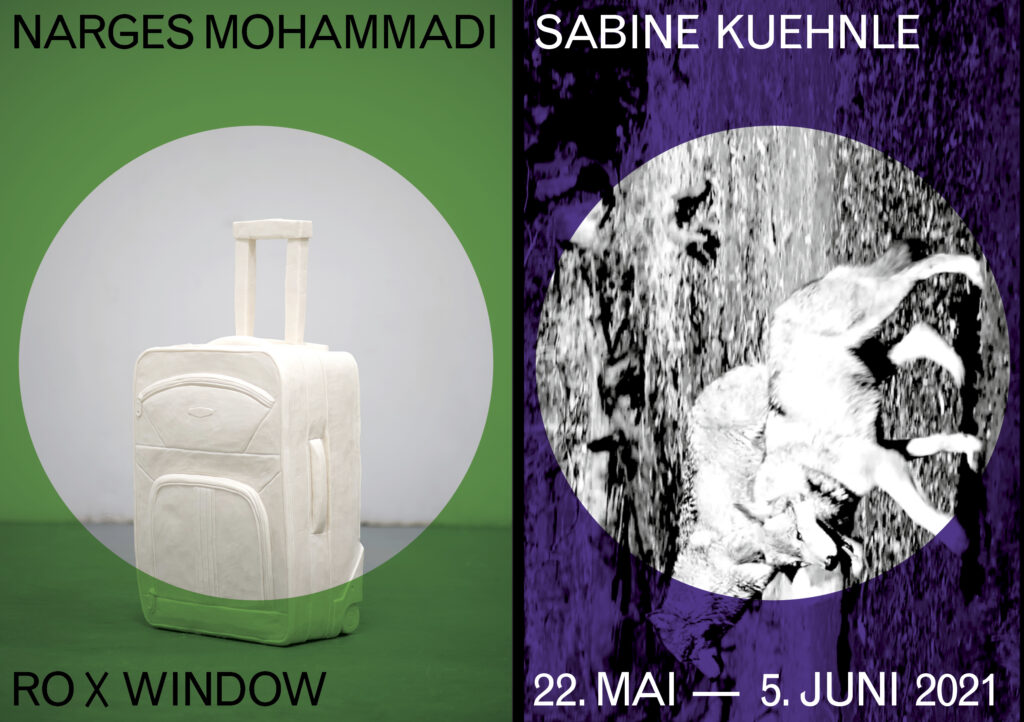 Design: Levin Stadler
Projektraum Kunstverein Wagenhalle
Innerer Nordbahnhof 1
70191 Stuttgart
Germany